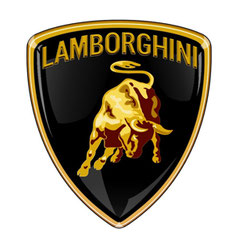 The company Lamborghini introduced the world's fastest SUV - Urus. The overall length of the SUV is 5112 millimeters, width - 2016 millimeters, height - 1638 millimeters, and the wheelbase size is 3003 millimeters. The weight of the model is 2.2 tons. The volume of the trunk reaches 616 liters. With the folded seats of the second row, the free space will increase to 1596 liters. For Lamborghini Urus, as an option, a two-seat rear row configuration will be available.
Urus is built on the modular "Volkswagen" platform MLB Evo, which was previously used on the Bentley Bentayga and Audi Q7. The body is made of aluminum, the chassis is reinforced with the steering wheels, and the suspension is pneumatic adaptive with electromechanical active stabilizers of lateral stability and an active rear differential. The same system for suppressing rolls with a 48-volt on-board network is used by Bentayga, Cayenne and Q7.
The SUV is equipped with a chitolite turbo "eight" with a capacity of 650 forces (850 Nm at 2250 rpm) and an eight-speed automatic transmission ZF. This transmission is for the first time used on cars Lamborghini.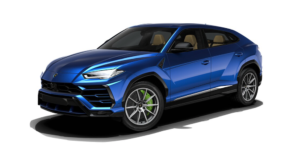 From 0 to 100, Urus accelerates in 3.6 seconds, and to 200 kilometers per hour in 12.8 seconds. The maximum speed is 305 kilometers per hour. This makes the car the fastest serial SUV in the world.
For comparison, a 600-horsepower Bentley Bentayga dials hundred for 4.1 seconds (301 kilometer per hour maximum speed), 550-hp Porsche Cayenne Turbo - 3.9 seconds (286 kilometers per hour), 510-horsepower Mercedes-AMG GLC 63 S - for 3.8 seconds (250 kilometers per hour), and 717-strong Jeep Grand Cherokee Trackhawk - in about 3.7 seconds.
SUV will receive the world's largest carbon-ceramic brakes: 440 mіllіmterovі 10-piston at the front axle and 370-mm 4-piston at the rear. In the hypercar of the Bugatti Chiron in front are 420 mm discs.
Also in the equipment "Urus" will enter the 1700 watt audio system Bang & Olufsen, circular view, warning of frontal collisions, electric boot lid opening with contactless, wireless charging for smartphones.