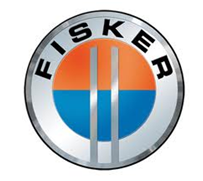 Fisker Company , founded by Henrik Fisker, presented a prototype of the electric car EMotion. The presentation of the model took place at the exhibition of consumer electronics CES, which is now taking place in Las Vegas.
Sedan Fisker EMotion is built on a carbon-aluminum platform and is equipped with butterfly doors - the front and rear doors go up. The length of the model is 5085 millimeters, the height is 1465, and the wheelbase is equal to 3018 millimeters.
The machine is equipped with a lithium-ion battery with a capacity of 143 kilowatt-hours, which allows for one charge to travel up to 640 kilometers. The serial version of the electric car, which will appear in two years, will support fast charging - for 200 kilometers it can be charged in nine minutes.
The machine will also receive a set of round-robin cameras, scanning laser range finders (LIDAR) and a fourth-level autopilot system developed by Fisker's technical partner Quanergy.
In addition, the electric car will have self-dimming glasses, 24-inch wheels, components of the aerodynamic body kit from carbon fiber and the choice of a four- or five-seat configuration of the cabin.
Production of Fisker EMotion will begin in 2019, and the first machines buyers will receive a year later. The price of the base version of the electric car will be 130 000 dollars. The company has already begun to take pre-orders.
In November 2017, Fisker patented a technology that would allow the creation of batteries with a larger surface area, better conductivity and density. Electric vehicles equipped with such batteries will be able to travel on one charge up to 800 kilometers and be charged in one minute.