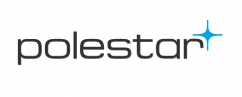 Polestar, owned by Volvo, announced that its first model - the Polestar One sports coupe - will appear in the markets of the US, China, Norway, Germany, the Netherlands and Sweden.
Special salons of the brand will open in 2019, but already the number of those who want to buy this machine exceeds the planned production volumes.
Polestar will sell its debut model not only by subscription with monthly payments, as was originally intended, but also according to the traditional scheme - with the purchase of the car. The cost of the car is about 150 000 dollars.

The coupe is equipped with a hybrid power plant, the output of which is 600 horsepower and 1000 Nm of torque. Only on electric traction model can travel 150 kilometers.
The novelty was built on the modular SPA platform developed by Volvo. At the same time, 50 percent of the chassis components are new. In particular, Polestar 1 became the first in the world model with an active suspension CESi from the company Ohlins, in which each rack is equipped with valves with electronic control.
Most of the body panels Polestar 1 are made of carbon. Production of the model will be adjusted in the Chinese city of Chengdu.