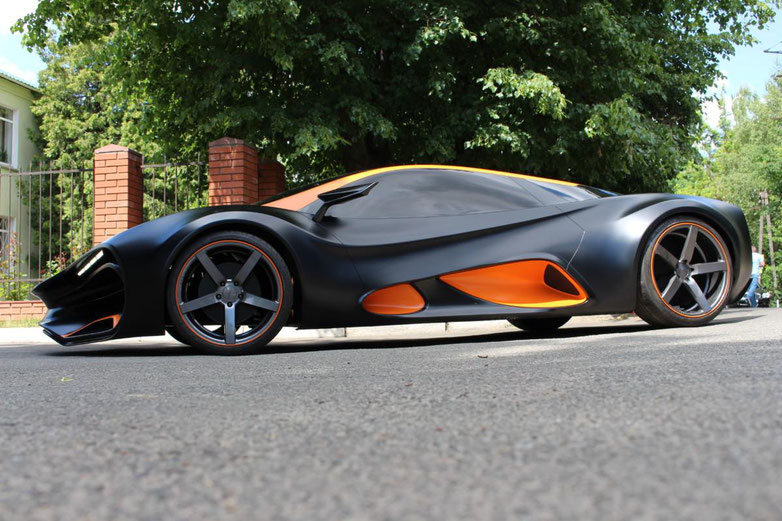 In Latvia, not far from Riga, the supercar Himera-Q, created by the Ukrainians, was seen. Most likely, the prototype model will participate in one of the auto show. Thus, we can assume that the Ukrainian development was decided to be shown in Europe.
Ukrainian supercar was seen on the trailer, that is before us showcar, shown in Kiev at the New Cars Fest-2017. The ideological inspirer of the project, Andrei Dzhazovsky, said that there are also two running prototypes and they are already being tested in Spain.
Ready model should show in November. Approximate price Himera-Q - about 700 thousand euros.
Supercar Himera-Q plan to offer in two versions of gasoline and electric. The Ukrainian electric car will be equipped with four motors with a total capacity of 1000 liters. from. According to the creators, acceleration to hundreds will take about 3 seconds, and the maximum speed will be 350 km / h.
Electric supercar Himera-Q will receive a battery of 86 kWh. The power reserve will be approximately 500 km.